Success Story in Real Time Stock Control
Summary of the story
| | |
| --- | --- |
| Importer/Distributor | : Datateknik Sanayi A.Ş. |
| Customer | : TEKZEN Ev Yapı Hobby ve Bahçe Market |
| Location | : Istanbul, Turkey |
| Product | : CASIO DT-X7M10R Handheld Terminal |
| Application | : Real time stock-checking/keeping |
User's profile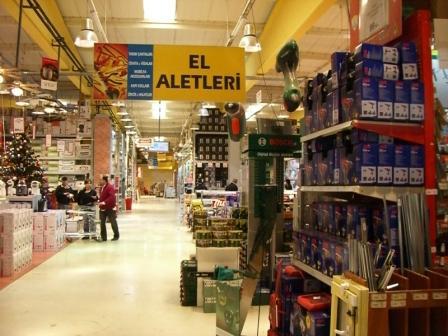 TEKZEN is a group of D.I.Y. chain-stores found in 1990 in Istanbul, Turkey. Since then, the chain store has grown up and the number of outlets today is 28. It offers a wide range of various assortments and optimized items over 95,000 and 45,000 respectively on sale throughout the country. An On-line shopping has also been established since 2006. Clicking www.tekzen.com.tr invites you into the gorgeous shopping center.
Real time stock control helps the store from wasting time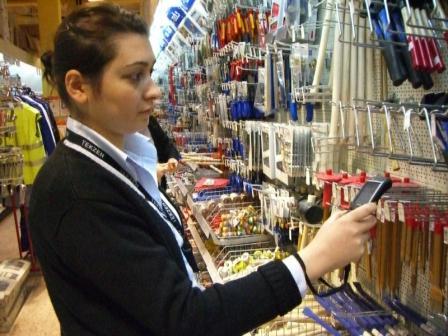 Before adopting the CASIO DT-X7M10R handheld terminal - the revolutionary, easy-to-use device with wireless communication options ( click here for more product information ), TEKZEN had been using DT-900 series handheld terminal. So they are somehow familiar and confident in Casio products especially in reliability and performance. After checking features and price of competitor's handheld terminals, TEKZEN has realized that the DX-7 was the best product considering price, ruggedness and ergonomic design. On top of these superiorities over competitors, the DT-X7 integrates Windows CE version 5.0 platform as its OS which makes application development and deployment in the system so easy, not to mention the reliability of the operating system.
With the previous system for stock control, product information cannot be installed into the terminal. It makes the operator not be able to check the label if it is right or wrong. This is a grave concern for the store group and time waste in their inventory control operation.
However, after the adoption of the DT-X7 , errors occurred due to bar code labels are dramatically diminished. Moreover, the operator can easily check product information in real time including its related information such as shelf number and location address, update price, stock quantity, and etc.
Typical system configuration
The typical system configuration with the DT-X7 in each store composes with the below products. Since the installation in the beginning of the project, a total number of each product installed exceeded over 90 and is expected to shortly reach a three-digit figure, according to the system manager of TEKZEN .
-DT-X7M10R handheld terminal
-HA-F21LBAT large-capacity lithium-ion battery pack
-HA-F60IO USB cradle