KL-780

Supports label tape four sizes.
(18mm/12mm/9mm/6mm)

Barcode Printing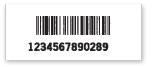 Print barcodes using EAN-8 or EAN-13 format.
12mm printer head
The 12mm printer head ensures that large font sizes are crisp and clear.

3 text effects

Prints up to 3 lines on a single label.
Up to three lines of text makes your labels more useful and informative.

24 character sizes

Characters for 14 languages.
Support for a wide range of alphabet-based text input and printing.
•English •Spanish •French •Portuguese •Czech •Polish •Hungarian •German •Italian •Dutch •Finnish •Swedish •Danish •Norwegian

4 character styles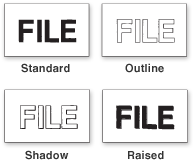 A wide variety of tape