EX-TR150

Main Features
*1

*2

*4


Just flip the camera out of its frame and rotate it to any shooting position you want. You can even take a self-portrait while looking at the LCD monitor and take low-angle photos effortlessly.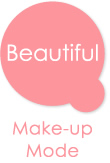 Brighten and smoothen your skin texture. Photos of your face look better than ever.

* Make-up Mode is even available in the Premium Auto and Motion Shutter recording modes.
* You can select one of 12 different Make-up Levels for exactly the effect you want.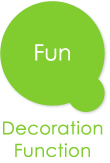 Use the stylus that comes with the camera to clip a selected image from a still photo and paste it onto another of your photos. The fun continues long after shooting!

When you select the reverse clipping button, the portion surrounding the area you outline with the stylus is clipped out and can be used as a frame for another image.

*1

: Approximate; CIPA standards. Normal screen brightness (based on CASIO data)

*2

: Converted to 35mm film format.

*3

: Image stabilization possible when merging sequential images taken with a single press of the shutter button
(With "High Speed Anti Shake" selected in BEST SHOT Scenes)

*4

: With wide end shooting. Auto Focus speed measurement conditions determined by CASIO.
Designs and specifications are subject to change without notice.
All images shown here are simulations for explanatory purposes only.
Actual images may appear different from those shown here.