Success Story in Stocktaking
Summary of the story
| | |
| --- | --- |
| I mporter/Distributor | : ASP Microcomputers |
| Customer | : Telstra |
| Location | : Melbourne, Victoria in Australia |
| Product | : CASIO DT-X7M10E Handheld Terminal |
| Application | : Stocktaking in retail stores |
User's Profile
There are almost 200 Telstra Licensed Shops and Telstra Dealers Australia wide. These businesses sell mobile communication devices and service contracts under the Telstra brand name. In addition they sell home and consumer products for the fixed and data networks throughout the country.
Behind Employing the New Mobile Solution
The Telstra Licensed Shop originally had to have all staff stay back for a minimum of 5 hours, after work to run a complete manual store stocktaking. After finding that an automated process could be more efficient they purchased a portable terminal which was good, but stocktaking time was still quite a few hours from start to finish.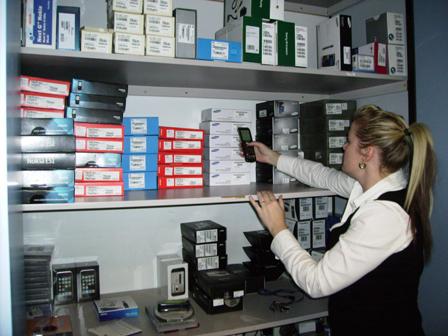 Recently, the Telstra Shop was introduced to a new portable terminal, CASIO DT-X7M10E. An intuitive and easy to use stocktaking program was developed by ASP Microcomputers which seamlessly integrated into Signature Software's ICE application. The shop purchased one unit as a trial, as their old scanner had failed too many times. Once the new program was loaded on the computer and their inventory items uploaded onto the scanner, the complete stocktaking took no more than one and half hours. The Telstra Shop could not believe how efficient and quick it was to perform a stocktaking. The only time they had a problem with exporting the files, ASP Microcomputers and Signature Software were able to supply fast and friendly support to them on the spot, and they were backed up and running within minutes.
DT-X7 Streamlines Stocktaking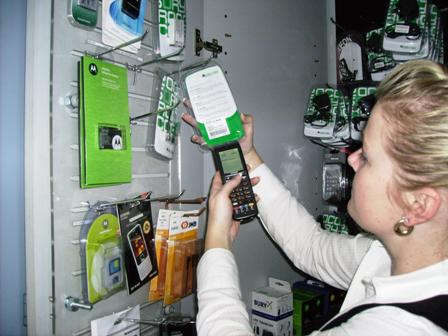 Since then Telstra Shop has purchased another two CASIO DT-X7M10E s one for each location, and now their monthly stocktaking takes less than one hour.
Telstra Shop never thought it would be possible to streamline their stocktaking process as much as was achieved. They were pleased that ASP Microcomputers and Signature Software introducing them to such a great product and backed it up with the highest level of support.
For any other stores or business that perform inventory stocktaking, Telstra would highly recommend the CASIO DT-X7 as they have saved quite a substantial amount of time and money.