PLAZASTYLE revamps merchandise management with Casio's stylish and sophisticated industrial handheld terminal
Summary of the story
| | |
| --- | --- |
| Country | : Japan |
| Distributor | : Casio Computer Co., Ltd. |
| Customer | : PLAZASTYLE CORPORATION |
| Terminal | : DT-X7 |
| Business Type | : Retail |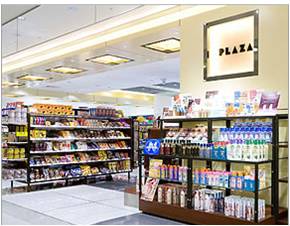 With over 100 retail outlets made up mostly imported lifestyle product stores, PLAZASTYLE CORPORATION selected the DT-X7 handheld terminal to help streamline its store-based stocktaking, ordering and inventory operations. Starting with its new outlets, PLAZASTYLE intends to replace its existing handheld terminals with the DT-X7 after store-based testing confirmed its superiority in a number of areas including usability, functionality and durability.
Previous handheld terminals plagued by operability and durability issues
The company opened its first store in Ginza, Tokyo in 1966 as an American-style drugstore and, in the 40-plus years since its opening, has captured the hearts of people of all ages with its imported lifestyle goods. PLAZASTYLE currently manages more than 100 stores including 70 directly-run outlets as well as franchise stores.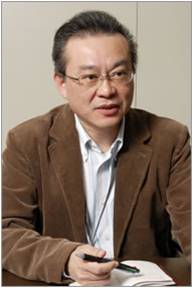 Mr. Shinichi Ueno
General Manager of PLAZASTYLE CORPORATION's IT Department
The company's stores, which showcase an extensive range of products, have used handheld terminals for around 20 years as a way to streamline stocktaking operations.

PLAZASTYLE 's Mr. Ueno recalls: "We originally used batch terminals solely for quarterly stocktakes but about three years ago we also began using Windows CE-based terminals for a wider range of applications such as store-based online ordering via the in-store wireless LAN environment".

But the usability of these handheld terminals was lacking in the minds of the staff, who made a number of requests.

"Many of our staff complained that the terminals were difficult to hold because they weighed about 300 grams and had no hand contour whatsoever", Mr. Ueno recalls.
The majority of PLAZASTYLE 's retail staff are young women but from a size and weight perspective, none of the company's existing handheld terminals provided usability for female users. This meant that the staff would sometimes inadvertently drop the terminals during operation, resulting in malfunction and damage.

"The other manufacturer's Windows CE terminals which we used to date were not equipped with wireless LAN functionality so we had to insert a Wireless LAN card into the CF card slot to enable wireless communication. But the card would protrude from the side slot so sometimes when it was dropped, not only would the card break but the terminal as well. When that happened, it had to be repaired at a cost of several hundred dollars and all of the data would be lost too, which meant that the staff had to input their work all over again", Mr. Ueno laments.

The company's directly-managed stores typically have about 10 batch terminals for stocktake purposes and about 10 terminals with wireless communication capability for in-store ordering, checking inventory and product details. With around 70 directly-run stores, the company therefore owned about 1,400 terminals, and the task of reducing their repair and other maintenance costs had also become an issue.
The lightweight and easy-to-hold DT-X7 ever popular with PLAZASTYLE 's retail staff
PLAZASTYLE was looking for a new handheld terminal that could integrate stocktaking and ordering tasks and with the usability similar to the one available on a mobile phone.

Mr. Ueno explains, "We kept asking manufacturers for a terminal that would satisfy these criteria as well enabling reduced repair and other maintenance costs".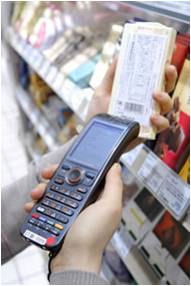 The DT-X7: an obsession with style as well as performance
Enter Casio and its proposed offering: the newly-developed handheld terminal, " DT-X7 "

With a total weight of just 163 grams with the large-capacity battery installed (145 grams with the standard battery), the DT-X7 is a significantly lighter alternative to the company's previous devices, and is also designed to be easy to hold and easy to operate. The DT-X7 also comes equipped with Windows CE operating system and browser function as the company's previously most-used handheld terminal, allowing the migration of existing ordering applications without the need for any modifications.

These were the benefits that caught PLAZASTYLE's eye and led to its decision to start using the DT-X7 . The necessary applications were developed from October 2007 to the beginning of 2008 and the terminal was then tested in the company's Harajuku store in Tokyo from January 15 to confirm its usability in an actual store.
Mr. Ueno says of the staff's feedback: "The overwhelming response from our store personnel was one of delight at how light and easy to hold the terminal was. A remarkable number of staff also commented on how fast the startup time was. The terminal's resemblance to a bar-shaped mobile phone as well as its keypad layout seems to have struck a chord with our staff from the "generation of emailer on mobile phone".

The device's lightweight and easy-to-hold design has also undoubtedly reduced the chances of dropping it during operation. Wireless LAN comes as standard, thus eliminating the need for an extension card and giving the user greater peace of mind.

Slow startup has, until now, been a major gripe of the company's handheld terminal operators, with reports that the devices would take nearly three minutes from switching on the power until the applications could run.

"This is just too long to wait when you have a customer inquiring about inventory or product details. Its actually quicker to walk to the backyard office, check the computer and come back. That's precisely why we didn't have many opportunities to use the handheld terminals for tasks other than ordering and stocktaking", Mr. Ueno says.

Improved startup time therefore results in quick response to customer inquiries. The DT-X7 has enhanced CPU performance which reduces its startup time. Moreover, the terminal cuts operating time by automatically launching the applications when the power is switched on, effectively slashing the time until they can be used from three minutes to a few dozen seconds. "The DT-X7 also significantly improves on the wireless LAN performance of our previous devices" adds Mr. Ueno.

It seems that the DT-X7 has succeeded in addressing all of the discontent PLAZASTYLE had harbored with its previous handheld terminals.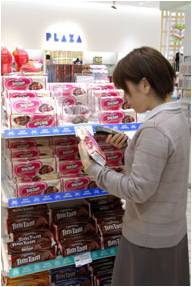 Voice-based guidance function set to streamline inventory tasks
PLAZASTYLE is sure to find a greater range of applications for the DT-X7 than its predecessors, which leads to the questions of battery life. Unlike conventional terminals which provided two hours of wireless LAN use, the DT-X7 significantly outperforms them with a battery life exceeding a whopping eight hours.

"With this long battery life, our staff can use the terminal all day long without having to worry. The fact that the charger can charge up to six DT-X7 terminals (see interpretation * ) using only a single AC adaptor also really comes in handy. With our old terminals, we needed to have 20 power outlets in the store to charge all 20 terminals at once, but with the DT-X7 we can make do with three. That will surely help us reduce all of the wiring out in the backyard office" says Mr. Ueno.

The company is also hoping to make use of the DT-X7 's new voice-based guidance function to further streamline their operations. "We use this function to read out the input numbers during stocktake. This function allows the operator to aurally confirm whether the number they have just input is correct, which we expect to contribute to shorter stocktake times" states Mr. Ueno.
* ; 3 pieces of HA-F36DCHG Cradle-type Dual Battery Charger jointly connected in series can simultaneously charge multiple battery packs up to 6 installed in each DT-X7 terminal with power provided by a single AC adaptor, model no. AD-S60160BE.
Taking the DT-X7 's WLAN functions to the next level
PLAZASTYLE introduced the DT-X7 in all of its retail outlets beginning with the new stores. The company had debut the DT-X7 at its new "PLAZA Maihama IKSPIARI Store" located in Urayasu City, Chiba, which opened on March 22.

"We will also start phasing out the outdated terminals in our existing stores, with a full migration scheduled throughout the 2009 fiscal year. Of course, we may push this schedule forward if there is strong enough demand from our retail staff" Mr. Ueno explains.

The DT-X7 can also meet the VoIP, a function which PLAZASTYLE is considering for the store's internal telephone system.

"We plan to use this function for paging staff and for help call. Our retail staff are currently equipped with wireless transceivers and headsets in addition to their handheld terminals, so we would like to integrate these into a single terminal if possible" states Mr. Ueno.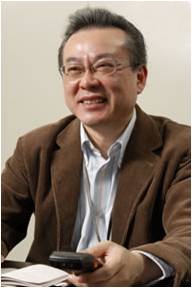 Casio's VoIP application (see interpretation * ) represents a suitable alternative to these types of wireless transceivers because it enables the use of the functions for broadcasting. The fact that the DT-X7's design is also well suited to use as a terminal for the internal telephone system is yet another incentive to take advantage of the application.

"The DT-X7's stylish design and coloring mean that staff will have no hesitation in using the terminal in front of our customers. Unlike our previous handheld terminals which suited to use in the backyard office, the DT-X7 is more than suited to providing customer service. In future, it would be nice to see the device made available in colors more likely to be a hit with our young female staff such as white and pink" Mr. Ueno adds.

"Casio is the only manufacturer to have developed a handheld terminal with an emphasis not only on performance but also design and style. While most manufacturers of handheld terminals specialize in industrial terminals, Casio is likely able to leverage the expertise from its G-SHOCK and mobile phone products, so we at PLAZASTYLE CORPORATION feel that we can count on them to develop an industrial terminal which also appeals to the younger generation. Casio has a unique perspective in this market as a manufacturer of consumer goods so we expect more exciting products from them in the future" Mr. Ueno concludes.
*
; The application is under feasibility study for the overseas market.
Company profiles
Company Name
:
PLAZASTYLE CORPORATION
Headquarters
:
2-12-2 Kita-Aoyama, Minato-ku, Tokyo 107-0061
Founding Date
:
February 11, 1966
Capital
:
1,200,000,000 yen
Number of Stores
:
Domestic:
Plaza stores x 70, Serendipity store x 1, MINIPLA stores x 6,MINIPLA affiliated stores x 38, Cuddlesome stores x 2,QUOMIST stores x 3, Fruits & Passion x 1, Online Shop x 3
Overseas:
Plaza affiliated stores x 3 (Taiwan)
Product Lines
:
Confectionary, stationery, household goods, cosmetics, infant products, clothing and toysMore than 100,000 items
Suppliers
:
Overseas: Approximately 300 companies in Europe and the US
Domestic
:
Approximately 800 companies
Fiscal Term
:
March
Sales Revenue
:
March 2007 closing 41.6 billion yen
Employees
:
Total of 1,665 (Permanent employees: 409, Contract employees: 1,256)